We tailor customer experience (CX) solutions to suit your needs
​

CONTACT CENTER
OPERATIONS​
Have your customers engage with our highly trained Saudi-based
 agents in English and Arabic. Additionally, our global 
hubs digitally connect your customers to our pool of agents 
with multiple European language capabilities.
​

We offer your brand three key values, efficient yet personal experiences, brand loyalty, and growth as well as CX excellence by combining our core services with industry-leading digital tools, including:
CHATBOTS – AUTOMATION – OMNICHANNEL – DATA ANALYSIS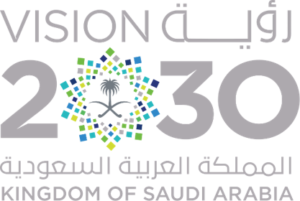 An ambitious vision for an 
ambitious nation!
At RAYA CX, we fully support Saudi Arabia's 2030 vision 
especially, the Human Capability Development Program 
that aims to ensure that citizens have the required 
capabilities to compete globally by instilling values, 
developing basic and future skills, as well as enhancing 
knowledge.
RAYA CX Opens New Site in Riyadh to Expand its Presence in Saudi Arabia
Riyadh, Saudi Arabia – June 4, 2023. RAYA CX, a subsidiary of
Raya Holding for Financial Investments
and trusted provider of customer service, technical support, and global services for Fortune 500 companies across North America, Europe, the Middle East, and Africa, is proud to announce the opening of its second site in the Kingdom of Saudi Arabia in the heart of Riyadh.
RAYA CX Signs a Strategic Partnership Agreement with Zain KSA to Manage its CX in KSA
RAYA Customer Experience, a subsidiary of Raya Holding for Financial Investments, announced that it has signed a strategic partnership contract with
Zain Saudi Arabia
, the leading company in the field of communications and digital services, under which RAYA CX provides outsourcing services to Zain Saudi Arabia and undertakes the mission of enhancing the experience of its customers in the Kingdom.
We combine advanced technology with 
human expertise, for the optimum CX.
Providing outsourced customer and technical support 
in 15+ languages. Award-winning service from 13
advanced locations, across 4 continents.



Encompass Multiple Touchpoints​ and Platforms All Into One CXM Solution.​
With our omnichannel CXM solution, you will be able to meet rising customer expectations and remain at the top of your industry. ​
Unlock your data's value and use advanced AI to create employee workflows at optimum efficiency. Thus, facilitating a far more personal customer experience that builds loyalty and trust.​
CHATBOTS
AUTOMATION
OMNICHANNEL
DATA ANALYSIS
RAYA CX offers advanced BPO and CX management for clients in various sectors. RAYA CX has been the top choice for customer service, technical support, and global services among Fortune 500 companies in North America, Europe, the Middle East, and Africa since 2001.
Contact center services, digital CX, AI and automation
Global boutique with 14 sites, KSA, Egypt, UAE, Bahrain, Poland and USA
8,000+ brand ambassadors
600 in the Kingdom of Saudi Arabia
15 Languages
RAYA CX
IS A RECOGNIZED INDUSTRY LEADER BY
Find the best CXM plan for you in 24 hours
!
RIYADH
3rd Akaria Mall, 8th floor Olaya Street,
Riyadh, KSA 12244
Al-KHOBAR
Shoaibi Building, Prince Thamer Street,
Al-Khobar Al Shamalia, Khobar, KSA 34428